Pre-owned Donkervoorts for sale
Donkervoort factory cars with full factory warranty
Auto Albers (Donkervoort specialist)
Sales & purchase service
During Autovisie Cars & Coffee, a new idea has been born. There are a lot of members of the international Donkervoort community, who at a certain moment want to step up to a younger, more powerful or different Donkervoort. Those vehicles are not advertised or for sale out into the open. And when you are new or relatively new in the Donkervoort world, ready to purchase your first Donkervoort, you have at least a thousand questions about the potential purchase. Donkiespeed has already helped to facilitate these processes for many enthousiasts the last 14 years. Time to take it one step further.
So if you are looking into:
Finding a new owner for your current Donkervoort (without advertising or bringing it into the open)
Buying your first Donkervoort
Want to step up to a more powerful Donkervoort
Independent valuation services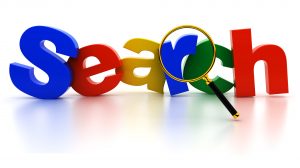 We are there to facilitate this for you on a independent -non commercial- basis purely build on passion for the Donkervoort brand. We keep a database with Donkervoorts which are unofficially for sale and potential Donkervoort enthousiasts. It's all about trust and proactively linking the right people.
Interested?  Available: S8A, 1989 – D8 180, 2001 – D8 180 E-gas, 2003 – D8 270, 2007 and D8 GTO Premium, 2013
If you want to know more about this service, need our support or if you want to advertise your Donkervoort here? Just drop me an e-mail at: donkiespeed@donkiespeed.nl or WhatsApp us @ 0031630778741
Donkervoort guiding prices
| | |
| --- | --- |
| Used Donkervoort guiding prices* | |
| S7 – S8, 1978 – 1984 | € 18.000,- to € 26.000,- |
| S8 1985 – 1989 | € 23.000,- to € 29.000,- |
| S8A 1985 – 1993 | € 25.000,- to € 35.000,- |
| S8AT 1986 – 1988 | € 25.000,- to € 40.000,- |
| D10 Jubilee (Limited edition, only 10 made) 1988 – 1989 | Collectors item. (€ 37.000,- to ???) |
| S8AT 1988 – 1994 | € 32.000,- to € 38.500,- |
| D8 Zetec 1993 – 1998 | € 36.000,- to € 52.000,- |
| D8 Cosworth 1994 – 1998 | € 45.000,- to € 55.000,- |
| D8 Audi AGU 150/ 180/ 210/ 245 Race (Touring, Sport and Race) 1999 – 2003 | € 45.000,- to € 65.000,- |
| D8 Audi E-Gas 150/ 180/ 210/ 270 Wide Track (Touring, Sport and Race) 2003> | € 55.000,- >> |
| | |
| --- | --- |
| D8 270 RS limited edition -25 built- 2006 >              | € 80.000,- to 90.000 |
| | |
| --- | --- |
| D8 GTO, Premium, Bilsterberg etc. 2013 >                                                                                            | € 178.000 or more depending on milage |