Many Donkervoort drivers in Europe ask me about the lightweight special hood manufactured in The Netherlands. The advantage compared to the regular hood, is the limited space it requires when traveling and that it is less "dampy" in the car interior under rainy conditions. So, you have clear rear mirror vision. You don't need to take the regular aluminium hood tensioner with you, which saves a lot of space in the boot. And the hood is mounted extremely fast.
The fabric of your choise can be either lightweight or mohair. Mounting materials are included in the kit. Prices depending on your Donkervoort model. The supplier needs your car for at least 1 day to perfectly fit your own personal hood.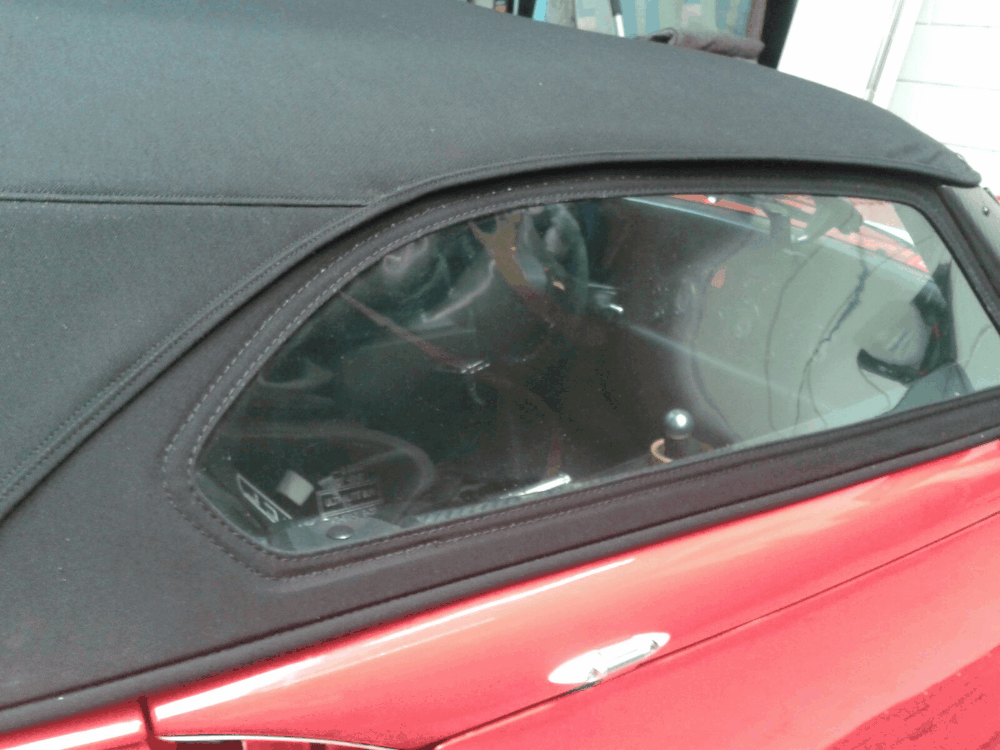 Interested? Drop me an e-mail, and I connect you with the supplier directly.