Colin Chapman left one heck of a legacy when he left this world late in 1982. Not only had he founded Lotus, but he designed the Seven, one of the most enduring automotive forms of all time. Today's Seven is still available through Caterham in some pretty crazy flavors, but the D8GTO created by Joop Donkervoort and his staff is the most insane evolution of the cigar-bodied, cycle-fendered genre, but it will be minted in a new higher-performance model positioned above the brand new GTO-RS.
Based in Holland, makes the D8 GTO-S and RS based on Chapman's original shape, but with the 2.5-liter turbocharged inline-five, tuned to deliver up to 415 horsepower for a 0-60 time of 2.7 seconds. Exactly of the 12th of May 2018, the Donkervoort factory will celebrate it's 40th anniversary. Donkervoort quietly whispered that there will be an even more mean and extreme machine than the current GTO-RS to celebrate 40 years of sheer Donkervoort driving pleasure. Donkiespeed hit bull's eye on the configuration on the Mille Miglia and Bilsterberg Edition configuration, so let's guess some specs here:
440 bhp
More X-core technology and more carbon chassis parts mounted
Revised scuttle / window mounting
Carbon fibre rims optional
Light weight 3-D printed components (these are samples produced for Donkervoort)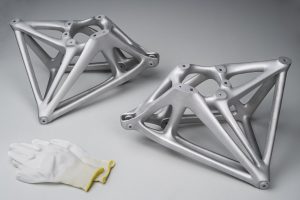 All GTO-RS race trim options as standard
Priced around 240K starting price
The bets are on!