I come across many 1.8T 20V engines (AGU and E-gas) with a lubricant advise sticker mounted on the left side of the pedal box, stating that Castrol Racing 10W-60 should be used. This engine oil was developed specifically for the BMW M-models. I know Donkervoort has used this engine oil during the 24 hrs. of Dubai race for specific reasons including TSL oil.
But for normal street & track day use, this engine oil is too heavy on the hydraulic valve tappets, compression rings and turbo system and more important it reduces the oil flow!
In some cases it can even cause cavitation inside the bearings at high RPM. You don't want that to happen! With the high-end dimensions of the 20V-Turbo also too thick for cold start purposes.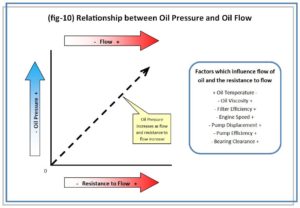 This was clarified with Olyslager, who advises all global oil companies on lubricant information and technology. There is even a specific Audi service bulletin stating only 0W-40 or 5W-30 engine oils should be utilized according to this overview. Using 10W-60 oil you can even hear the hydraulic tappets making more noise. For the Ford Cosworth engine however, it is the perfect oil for street & track day use.
Click image on the left to enlarge!
Only use 10W-60 oil when:
If the car is heavily modded and heat/oil temperatures are excessive
If the car is used on track and heat/oil temperatures are excessive for a long time frame
If it's required by the handbook