Audi recently launched an upgrade of the partly cast iron Engine of the Year award winning 2.5 TFSI which powers the D8 GTO and forthcoming D8 GTO-RS. The current cylinder block as used by Donkervoort is made from a special and high-strength cast material. This is necessary because the crankshaft and main bearings are more narrow than normally is the case due to the relatively limited length of the block. That gives additional stiffness to the block. Great also for a Donkervoort with only 3 mounting points for the drive unit (2 on engine side, 1 on gearbox tail side).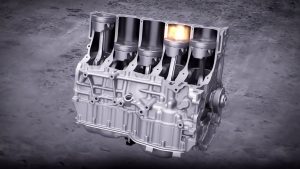 In the latest Audi TT-RS models the five-cylinder 2.5 TFSI is linked to a seven-speed S tronic transmission and claims to produce 400HP and 480Nm between 1,700 and 5,850 rpm.
The all aluminium version is lighter than its predecessor by 26 kg (would be great in the GTO), thanks in large part to the integration of an aluminium crankcase, the newly developed five-cylinder, 2.5-litre TFSI engine with dual injection and Audi Valvelift technology brings to bear a 17% increase in performance in the latest TT-RS. The considerable uplift in power and torque – from 340HP in the outgoing 'standard' car to 400HP and from 450Nm to 480Nm.
Reducing weight is only part of the equation, and Audi also revised the cylinder heads, added variable-valve timing on the exhaust camshaft (variable-valve-lift-and-duration system on the exhaust camshaft (it switches between cam lobes like Honda's VTEC system, although with a different mechanism), doubled down with port injection in addition to the direct injection and turned the boost up from 18.1 to 19.6 psi. One thing that looks to the past is the firing order of the cylinders, the same 1-2-4-5-3 progression as the original Ur-Quattro, part of what gives it that distinct and slightly offbeat sound.
The cast iron version in the GTO already produced 400HP, but 380HP was communicated not to undermine the Audi horsepower communication strategy. For several reasons (known to the author – not for publication) Donkervoort will continue to use the cast iron version to power all forthcoming GTO models for the short and mid term production. With the new engine management software and turbo, the cast iron version still has a lot of potential. Power and torque are estimated to be around 10% higher in the forthcoming GTO-RS over the current GTO topmodel.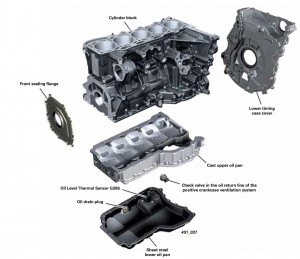 More info on the current engine history and development can be found here.